COVID-19 Info About Resuming Of Dental Services
Dear Dixon Dental Patients and Families,
We hope you and your family are in good health and have been staying safe. Our community has been through a lot over the last few months, and all of us are looking forward to resuming our normal office operations. We appreciate and thank you for your patience during this unprecedented time.
We are pleased to announce that Dixon Dental has re-opened as of Monday, July 13, 2020, to provide dental care for you and your family.
Rest assured that the safety of our patients and staff remains our highest priority. We have worked hard to implement new COVID-19 policies and procedures which adhere to new guidelines set by the Ontario Ministry of Health in conjunction with the Royal College of Dental Surgeons of Ontario. We have taken extra precautions to keep you and our team members safe while providing the level of care and treatment you deserve.
Here are the extra precautions we have taken:
Prior to scheduling an appointment and also on the day of your appointment, we will be conducting a COVID-19 screening developed by the Ontario Ministry of Health with you regarding possible exposure to COVID-19. You may need to wait 14 days in self-isolation if you have symptoms or have been exposed to COVID-19 to protect our patients and the team.
We have limited the number of people entering the office. On the day of your appointment, we ask that you call our office (905-898-1397) when you arrive and wait in your car or outside the building. We will let you know when you can enter the office to respect proper physical distancing.
A face mask or face covering is mandatory for everyone entering the office.
Upon arrival into the office, we will check your body temperature using a non-contact infrared thermometer.
There will be hand sanitizer available in our reception area. Each patient is required to sanitize their hands upon entering the office as well as when exiting.
To respect the 2-meter physical distancing and limit the number of people in the office, only patients will be permitted in the office unless absolutely required (i.e., a parent accompanying a young child or a patient who needs accommodation).
We are minimizing front desk interactions – future appointments may be made via phone and contactless payments are preferred.
Additionally, as our commitment to your safety:
We have installed physical barriers in some areas of our office.
Added high-efficiency HEPA air purifiers in the reception area and in each operatory to eliminate airborne & aerosolized viruses.
We are maintaining our usual high standards for sterilization and disinfecting practices of the operatories and we have added more rigorous and frequent cleaning of high-touch surfaces at the office.
Due to new COVID-19 Info guidelines and a backlog of patients, scheduling may be handled differently than before. We thank you for your understanding as we do our very best to accommodate everyone. For more COVID-19 Info, please call us.
We have missed you and are very much looking forward to seeing you very soon. Please continue to practice social distancing and stay safe!
Sincerely,
Your Dixon Dental Team

Creating a healthy smile you wish and deserve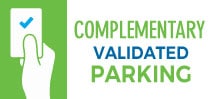 HOURS OF OPERATION
---
Monday: 8:30 am - 5:00 pm
Tuesday: 8:30 am - 5:00 pm
Wednesday: 8:30 am - 8:00 pm
Thursday: 8:30 am - 5:00 pm
Friday: 8:30 am - 3:00 pm
Saturday: Closed
Sunday: Closed